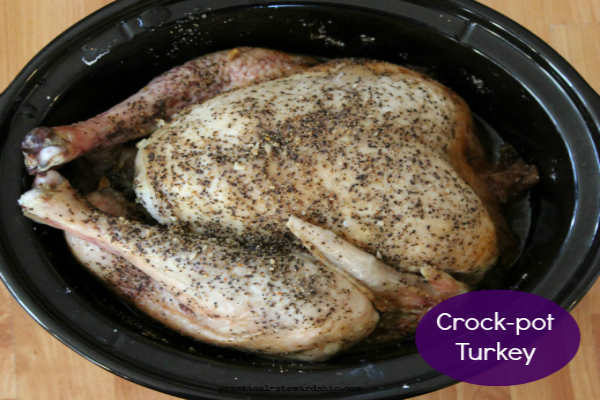 Making a Turkey In The Slow Cooker! Can You Do That?
Stressing out about the Thanksgiving holiday or an upcoming family event? Well, I recently found a tutorial on how to cook a turkey in the slow cooker, which would alleviate some of that anxiety. I've never considered cooking a turkey in this way, but it seems like a great idea! Perhaps, I'll try using my crock pot like this for smaller gatherings. Here are the basic ingredients required for cooking turkey like this:
turkey, thawed and small enough to fit in your slow cooker (or almost small enough)
water, enough to barely cover the bottom of your slow cooker
3 T olive oil
Italian seasonings or flavorings as desired
salt to taste
PS: Wouldn't shredded turkey like this be great for chili, soups, or ethnic food? I think so!
For more directions on making this turkey, be sure to visit the Practical Stewardship Webpage for more details. Let us know if you've ever tried to cook a turkey like this in the comments below. We'd love to know.
Anything to Add? Leave a Comment!