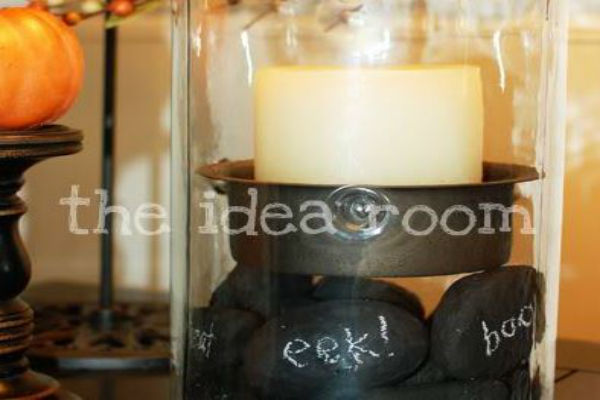 Make Chalkboard Paint–Chalkboard Rocks!
I went to purchase chalkboard paint at my local hobby store and realized that its really expensive. So, I went online and found a cheaper homemade alternative! I recently made this homemade chalk paint and it worked wonderfully. Plus, you can use this paint on smooth rocks for fun holiday centerpieces. Want to make this DIY project as well? If so, here are the supplies you'll need:
Paint (any paint works)
Non-Sanded Tile Grout
foam brush
For more directions on making this craft, be sure to visit the Idea Room Webpage for more details. Have you made a similar craft before? If so, let us know how yours turned out in the comments below.
Anything to Add? Leave a Comment!