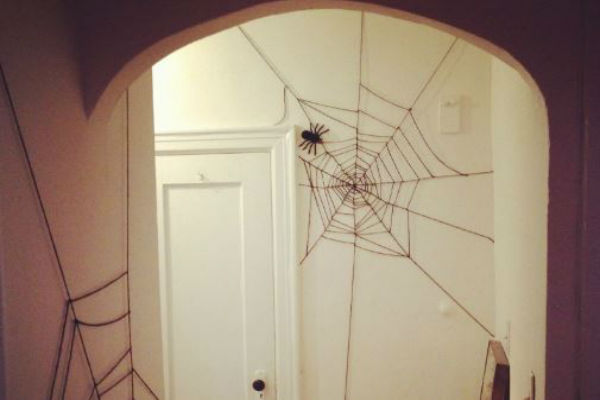 Homemade Yarn Spider Web!
Want to make a homemade spider web with yarn in your home? I do, I do! If so, this DIY project looks relatively simple and you only need four supplies. This craft would be perfect for the Halloween holiday, especially for party decor. Plus, this yarn spider web is very inexpensive to make at home. If you'd like to make this web too,  you'll need the following supplies for this homemade project:
Yarn

Scissors

Scotch Tape

Fake Spiders
PS: If wanting to spend less money, I've found all of these supplies at my local dollar store.
For directions on how to craft the web, be sure to visit the Craft Lumberjacks Webpage for further instruction. Let us know what Halloween projects  you've been making, because we'd love to know.
Anything to Add? Leave a Comment!