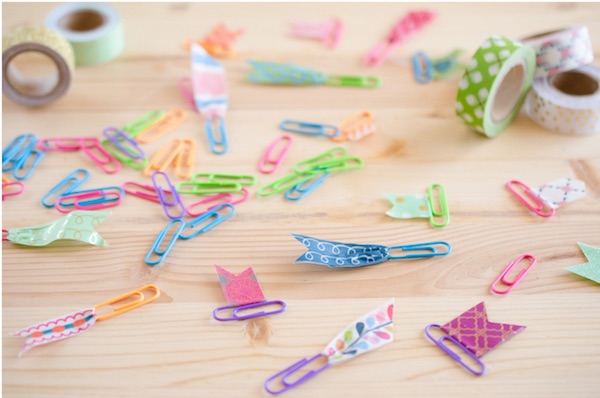 Do you like to read, but don't like to dog ear your page? I used to always dog ear until I found out that bookmarks don't have to always be rectangles! Here is a super fun and creative way to keep your place, while adding some flare and personality to your book! Below you will find a list of materials and directions!
Materials:
*Paper Clips (any color you prefer)
*Washi Tape (any design or color you prefer)
*Scissors
Directions:
1. Take your paper clip and decide how long you want your washi tape.
2. Cut washi take to match that lenght.
3. Thread washi tape through end of paper clip and match sticky sides together.
4. Cut a fun design off the top like at an angle.
5. When you need to stop reading simply place on the page and close book!
Another great use for these adorable washi tape paper clip bookmark would be to use them in your day planner! If you liked this DIY let us know in the comments below! Check out our other DIY's here! As always, Happy Crafting!
Anything to Add? Leave a Comment!