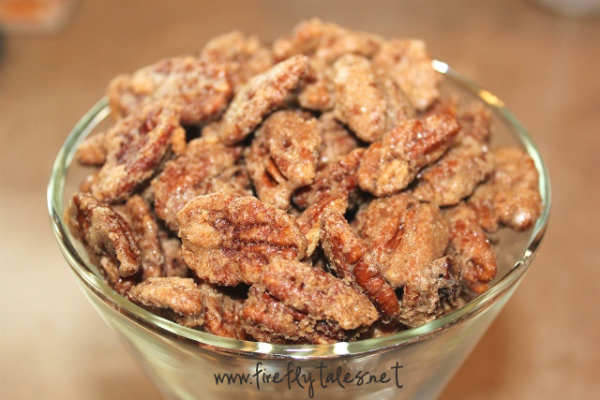 Cinnamon Sugar Pecans Recipe!
In my family, nothing is better than cinnamon sugar pecans on a fall day. In the past, my family used to go pecan picking and sell them! I love making this sweet treat with my loved ones during the fall. Plus, they absolutely taste amazing. Want to make this recipe as well? If so, you'll need to pick up the following ingredients:
1 egg white
2 teaspoons water
2 teaspoons pure vanilla extract
1lb pecan halves (1 pound)
1 cup sugar
½ – 1 tablespoon ground cinnamon (your preference)
½ teaspoon salt
Let us know what you thought of this dish in the comment section below, because we'd love to know. For further directions on making this recipe, be sure to visit the Firefly Tales Webpage!
Anything to Add? Leave a Comment!