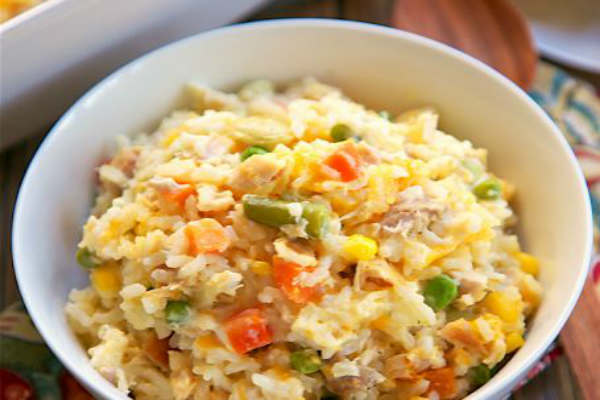 Chicken Pot Pie Rice Bake Recipe!
In the mood for chicken pot pie, but in casserole form? If so, you must try this Chicken Pot Pie Rice Bake dish, because its amazing. In my opinion, nothing is better than chicken and rice! Plus, my family enjoys comfort food on the weekends. Want to make this rice bake as well? If so, be sure to pick up the following ingredients:
2 cups instant white rice
2 cups water
2 cup cooked, chopped chicken
1 can (10.75oz) cream of chicken soup
1 cup sour cream
1 cup cheddar cheese
1 1/2 cups frozen mixed vegetables
1/4 cup milk
For further directions on making these cookies, be sure to visit the Plain Chicken Webpage for more details. Let us know what you thought of this recipe in the comment section below, because we'd love to know.
Anything to Add? Leave a Comment!