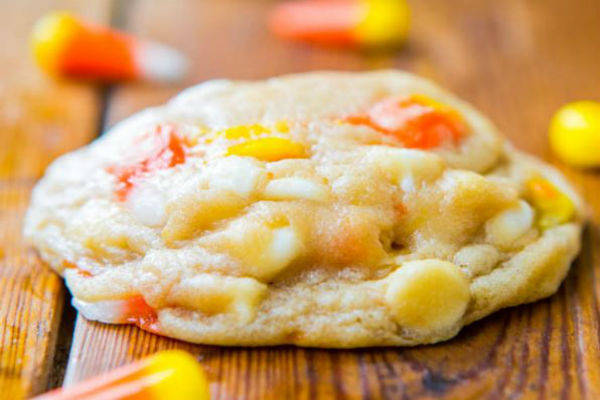 Candy Corn And White Chocolate Softbatch Cookies Recipe!
Craving milk and cookies this weekend? My family always seems to be! I found this Candy Corn And White Chocolate Softbatch Cookies recipe and it looks amazing. My husband loves all things candy corn, so this recipe is a no-brainer. Want to make these delicious-looking cookies as well? If so, be sure to have the following ingredients ready:
1/2 cup unsalted butter, soften
3/4 cup light brown sugar, packed
1/4 cup granulated sugar
1 large egg
1 tablespoon vanilla extract
2 tablespoons cream or half-and-half
2 cups all-purpose flour
2 teaspoons corn starch
1 teaspoon baking soda
pinch salt, optional and to taste
1 1/2 cups candy corn (1o to 11 ounces)
1 cup white chocolate chips (or salted peanuts)
For more directions on making this sweet treat, be sure to visit the Averie Cooks Webpage. We'd love to know your thoughts of this recipe in the comment section below.
Anything to Add? Leave a Comment!