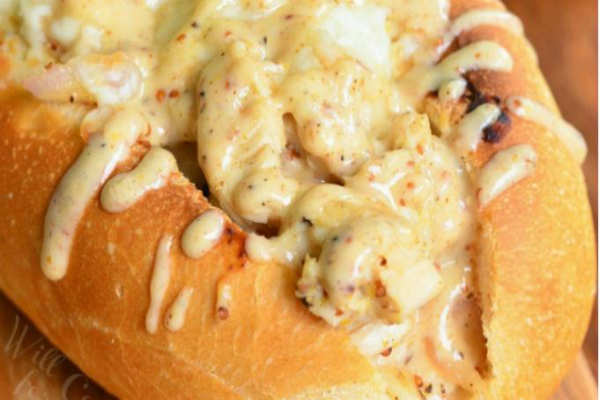 White BBQ Chicken Sub Recipe!
In the mood for barbecue chicken this weekend? If so, this White BBQ Chicken Sub looks absolutely amazing! I haven't made this chicken dish yet, but it looks delicious. Plus, you cannot go wrong with barbecue! Want to make this new recipe as well? If so, you'll need to pick up the following ingredients:
½ cup mayo
2 Tbsp white vinegar
½ Tbsp fresh cracked white pepper
½ Tbsp Creole mustard
½ tsp salt
2 Tbsp sugar
2 large garlic cloves
2 tsp horseradish
1 Tbsp lemon juice
½ tsp paprika
6-8 chicken tenders
2 Tbsp vegetable oil (for cooking)
Salt and pepper
2 large shallots, sliced
1½ cups shredded Monterrey Jack cheese
2 French bread subs
About ½ cup white BBQ sauce
For additional directions on making this dish, be sure to visit the Will Cook For Smiles Webpage! Let us know what you thought of this recipe in the comment section below, because we'd love to know.
Anything to Add? Leave a Comment!