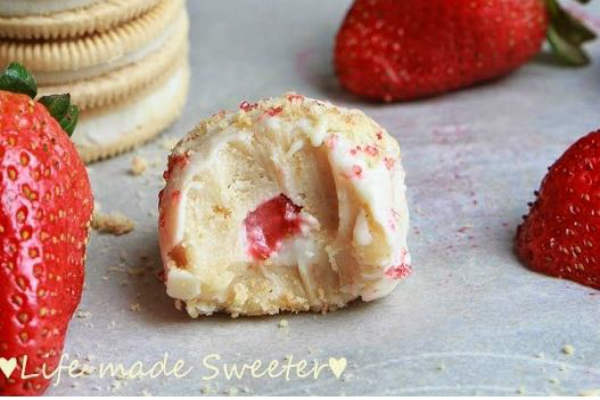 Strawberry Shortcake Golden Oreo Truffles Recipe!
In my opinion, nothing is better than Strawberry Shortcake! However, I recently made these Strawberry Shortcake Golden Oreo Truffles and it was like tasting a bit of heaven. I was surprised how amazing strawberries and golden Oreo's were together. Want to make these Oreo Truffles as well? If so, be sure to pick up the following ingredients:
4 ounces cream cheese, softened
20 Golden Oreos
8 ounces white chocolate, coarsely chopped or white candy melts
1/2 cup whipped cream (whipped to stiff peaks kept very cold)
3 fresh strawberries, finely chopped
sprinkles
1 crushed Golden Oreo cookie (minus the filling)
For additional directions on making this sweet treat, be sure to visit the Life Made Sweeter Webpage for more details. Let us know what you thought of this recipe in the comment section below. We'd love to know!
Anything to Add? Leave a Comment!