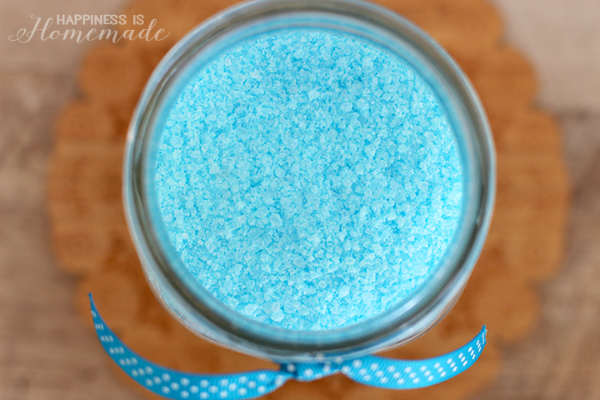 Sports Soak Sore Muscles Remedy!
Working out can be tiresome, especially on the muscles! So, why not make your own Sports Soak Sore Muscles Remedy at home? I know that my teenagers would love using this after their high school soccer games! Plus, this project looks relatively cheap to make. If you'd like to make this homemade recipe as well, be sure to pick up the following ingredients:
1 1/2 cups Epsom Salt
1/2 cup Coarse Sea Salt or Pink Himalayan Salt
1/2 cup Baking Soda
6-8 drops of Essential Oils – PanAway, Deep Blue, or Muscle Relief Synergy Blend
Blue Soap Colorant or Food Coloring
For additional directions on making this remedy, be sure to visit the Happiness Is Homemade Webpage for more details. Let us know what you thought of this project in the comment section below, because we'd love to hear from our readers.
Anything to Add? Leave a Comment!