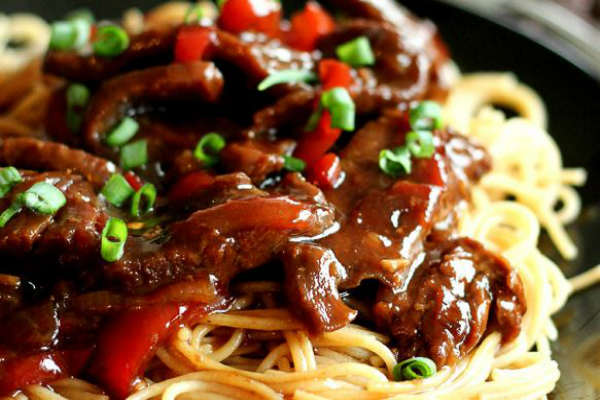 Slow Cooker Mongolian Beef Recipe!
In the mood for Mongolian beef? I sure am! I recently found this Slow Cooker Mongolian Beef recipe. I haven't made this dish yet, but it looks relatively easy to make. Plus, doesn't this picture just make your mouth water? If you'd like to make this Mongolian Beef as well, be sure to have the following ingredients ready:
1½ – 2lbs steak, sliced very thin (I love using sirloin for this recipe)
1 medium onion, sliced thin
1 red pepper, sliced
¾ cup soy sauce
1 cup water
1 tbsp garlic
½ tsp ground ginger
½ cup hoisin sauce
½ cup apricot jam
3 tbsp corn starch
3 tbsp water
For additional instruction on making this meal, be sure to visit the Recipe Rebel Webpage. Let us know what you thought of this recipe in the comments below, because we love to hear from our readers.
Anything to Add? Leave a Comment!