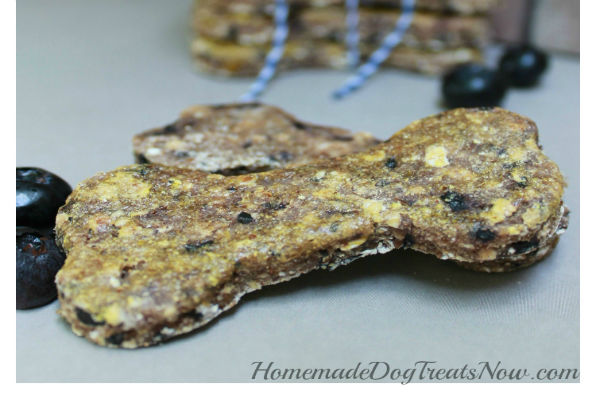 Homemade Blueberry Dog Treats!
Looking for a healthy treat for your puppy dog? If so, why not make your own? I found this Homemade Blueberry Dog Treats recipe that I am looking forward to making. My dogs love homemade treats, so this will be perfect for our puppy at home! Want to make these blueberry treats as well? If so, here are the ingredients you'll need:
1 cup Blueberries
½ cup plain Greek yogurt
1 ½ cup whole wheat flour
¼ cup ground flax seed
2-3 Tbsp. water
2/3 cup oatmeal
For additional directions on making these dog treats, be sure to visit the Home Made Dog Treats Now Webpage! for more details. Let us know what your dog thought of these treats in the comment section below. We'd love to know!
Anything to Add? Leave a Comment!