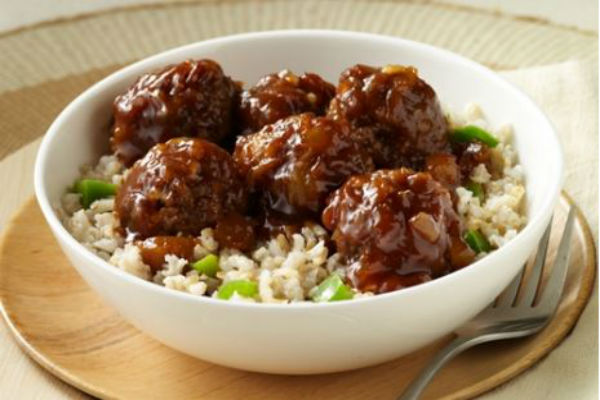 Hawaiian Meatball & Rice Recipe!
My kids absolutely love meatballs! So, I've recently tried other recipes that use meatballs but in different ways! Our new favorite meatball recipe is this Hawaiian Meatball & Rice dish. This meal was an instant hit with my family, because we already love Hawaiian food. If this sounds yummy for you as well, be sure to have the following ingredients at home:
1 cup Barbecue Sauce, divided
1 pound ground round beef (85% lean)
1/3 cup finely chopped onion
2-1/4 cups instant brown rice, uncooked, divided
1/2 teaspoon seasoned salt
1/8 teaspoon ground black pepper
No-Stick Cooking Spray
1 can (8 oz each) crushed pineapple in juice, undrained
1/4 cup water
3/4 cup frozen chopped green bell pepper
For further instruction on making this recipe, be sure to visit the Ready Set Eat Webpage for more details. Let us know if you liked this recipe in the comment section below. We'd love to know.
Anything to Add? Leave a Comment!