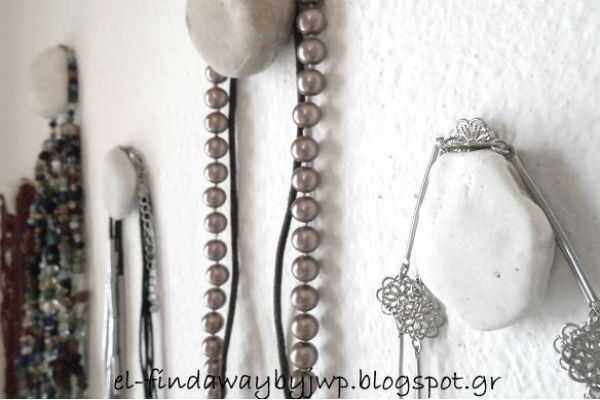 DIY Pebble Hangers for Jewelry!
Want a practical and inexpensive way to hang your jewelry on the wall? If so, I found a project for our readers. You can make hangers from pebbles. Isn't that a neat hack? I plan on making this project with my mother this weekend. If you'd like to make this project as well, be sure to pick up the following supplies:
Pebbles
Strong Double-Sided Mounting Tape
PS: You can find pebbles at your local Walmart store by the flower arrangement section.
For further directions on making these pebble hangers, be sure to visit this article from Joanna! Let us know what you thought of this DIY project in the comment section below. We'd love to hear your thoughts.
Anything to Add? Leave a Comment!