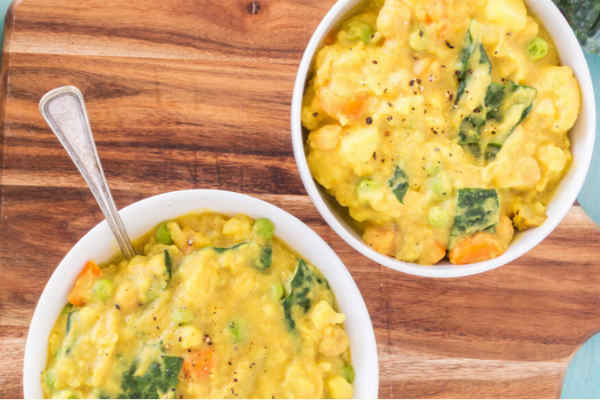 Creamy Potato Curry Recipe!
In the mood for curry tonight? If you are like me, curry dishes can be hit or miss. So, I recently tried this Creamy Potato Curry recipe and devoured it, as did my entire family. I think I ate three bowls! If you'd like to try this curry recipe as well, be sure to pick up the following ingredients in-store:
½ cup cashews, soaked in 1 cup of water at least 30 minutes
6 Yukon Gold Potatoes, chopped into 1 inch pieces
1 yellow onion, diced
3 carrots, peeled and diced
½ head cauliflower, chopped
1 tablespoon curry powder
1 tablespoon ground cumin
1 tablespoon ground coriander
1 bunch kale (about 10 leaves)
2 cups frozen green peas, thawed
1 (15-ounce) can garbanzo beans, drained and rinsed
For further directions on making this potato curry, be sure to visit the Fork Over Knives Webpage for more details. Let us know if you enjoyed this dish in the comment section below. We love to hear from our readers.
Anything to Add? Leave a Comment!