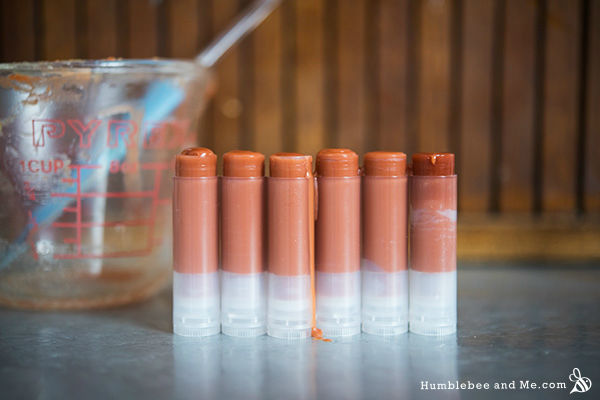 Chocolate Lip Butter DIY Project!
I have never made homemade lip butter, but it looks both fun and relatively easy to make! I recently found this Chocolate Lip Butter project and just had to share with our readers. This lip butter would make a great gift for holidays or birthdays. Want to make this DIY project as well? If so, you'll need to pick up the following supplies:
10g 0.35oz cocoa butter
9g  0.32oz beeswax
6g  0.21oz mango butter or refined shea butter
5g 0.17oz soy lecithin or sunflower lecithin
7 drops cocoa absolute
10 drops chocolate brown liquid dye or 1/32 tsp brown iron oxide
3 drops carmine liquid dye
For more directions on making this lip butter, be sure to visit the HumbleBee And Me Webpage for more details. Let us know what you thought of this project in the comment section below, because we'd love to know.
Anything to Add? Leave a Comment!