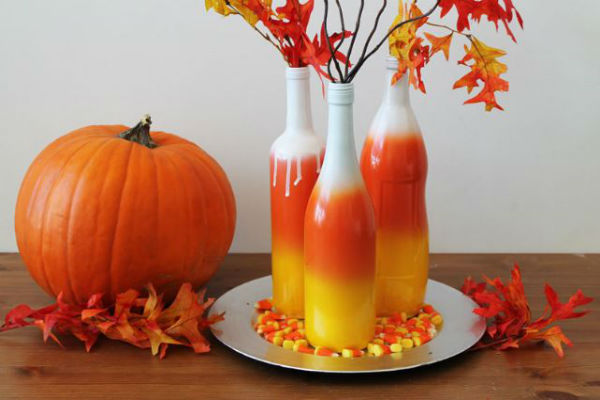 Candy Corn Ombre Wine Bottles DIY Project!
I absolutely love the Halloween holiday! Every year, I decorate for the fall with lots of DIY Projects. I recently found these Ombre Bottles that look like candy corn, which looks fun to make. Want to make this project this October as well? If so, be sure to pick up the following ingredients:
orange, white, and yellow spray paint
empty wine bottles, labels removed
cardboard (for your spray painting space)
optional: pumpkin, leaves, twigs, candy corns
For further directions on making these Halloween Ombre Bottles, be sure to visit the Brit Co Webpage. Let us know if your DIY project turned out, because we'd love to know.
Anything to Add? Leave a Comment!