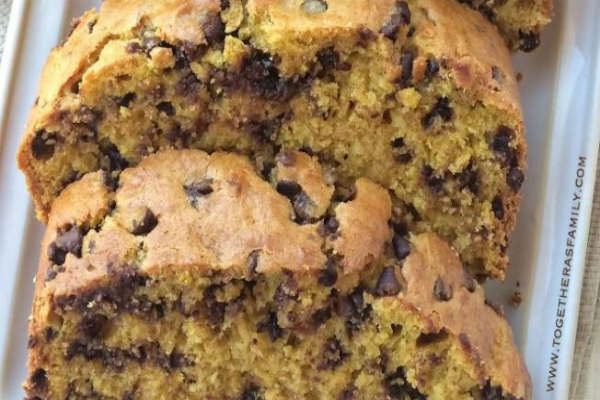 Banana Pumpkin Chocolate Chip Recipe!
It is almost the fall, which means pumpkin dishes! One of my favorite sweets is this Banana Pumpkin Chocolate Chip recipe. My family loves this bread so much that we've made this dish three times this month. Want to make this bread as well? If so, be sure to pick up the following ingredients:
11 tablespoons butter (1 stick + 3 tablespoons), softened
4 large eggs
1/2 teaspoon vanilla
1 1/3 cups granulated sugar
3 1/2 cups flour
2 teaspoons baking powder
1/2 teaspoon baking soda
2 1/2 teaspoons pumpkin pie spice
1/2 teaspoon salt
1 cup pumpkin puree
1 cup bananas, mashed (about 2 medium bananas)
2-3 cups chocolate chips (I use mini chocolate chips)
For additional directions on making this banana pumpkin bread, be sure to visit the Together As Family Webpage! Let us know what you thought of this bread in the comment section below. We'd love to know.
Anything to Add? Leave a Comment!