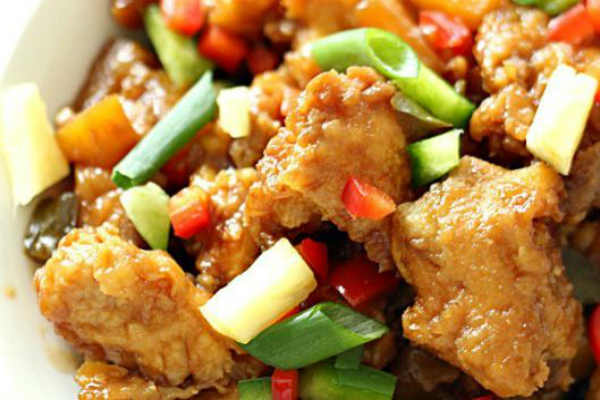 Baked Hawaiian Chicken Recipe!
In the mood for Hawaiian style food? If so, you'll need to check out this delicious Baked Hawaiian Chicken dish. This may be my husband's new favorite meal, which is saying something! This dish has a perfect blend of pineapple and ginger! Want to make this recipe as well? If so, be sure to have the following ingredients at home:
1 cup pineapple juice
1/2 cup brown sugar
1/3 cup soy sauce
1 teaspoon minced garlic
1/2 tablespoon cornstarch
1 red pepper, diced
1 green pepper, diced
4 green onions, roughly chopped
1 (20 oz) can pineapple tidbits, drained
3-4 boneless, skinless chicken breasts
salt and pepper to taste
11/2 cups cornstarch
3 eggs, lightly beaten
1/4 cup canola oil
For more directions on making this meal, be sure to visit the Six Sisters Stuff Webpage for more details. We'd love to hear what you thought of this recipe in the comment section below.
Anything to Add? Leave a Comment!