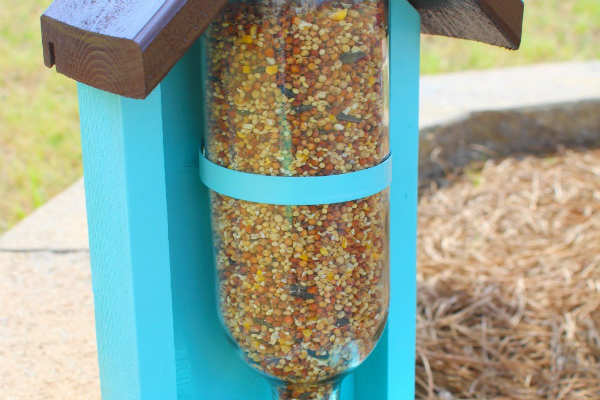 Wine Bottle Bird Feeder DIY Project!
Do you have an empty wine bottle at home? If so, you can make a Wine Bottle Bird Feeder! Isn't that a neat idea? I haven't made this DIY project yet, but it looks fun and relatively simple. Want to make this outdoor project as well? If so, be sure to pick up the following supplies:
(1) 8 foot 1 x 2 pine furring strip
(1) 8 foot 1 x 4 pine furring strip
(1) 3/16 x 2 x 2 piece luan plywood
Hose clamp
wine bottle
table saw
wood glue
brad nailer or hammer and nails
For additional directions on making this bird feeder, be sure to visit the Down Home Inspiration Webpage for more details. Let us know what you thought of this project in the comment section below and how it turned out. We'd love to know.
Anything to Add? Leave a Comment!