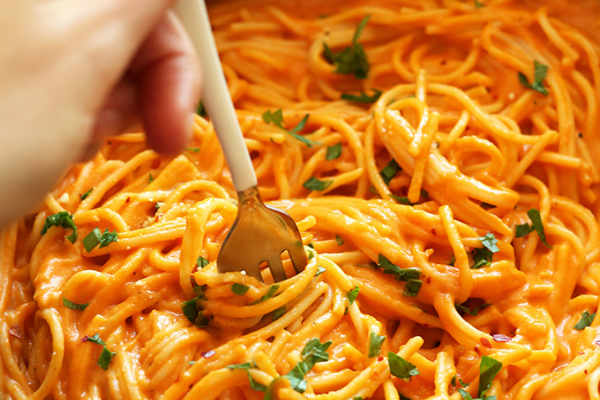 Vegan Roasted Red Pepper Pasta Recipe!
I haven't posted that many vegan meals on Thrifty Momma Ramblings. However, I recently found this Vegan Roasted Red Pepper Pasta dish, which looks absolutely delicious. I have not made this recipe yet, but it looks relatively simple to make, as well as delicious. If you'd like to make this pasta dish as well, be sure to pick up the following ingredients:
2 red bell peppers (~119 g each)
2-3 Tbsp (30-45 ml) olive oil
2 shallots, finely chopped (~1/4 cup or 40 g)
4 cloves garlic, finely chopped (2 Tbsp or 12 g)
Sea salt and ground black pepper
1 1/2 cups (360 ml) Unsweetened Original Almond Breeze Almond Milk
2 Tbsp (6 g) nutritional yeast
1.5 Tbsp (10 g) cornstarch or arrowroot powder
Pinch red pepper flake
12 ounces (340 g) gluten free linguini or spaghetti noodles
For additional directions on making this pasta dish, be sure to visit the Minimalist Baker Webpage for more details. Let us know what you thought of this recipe in the comment section below.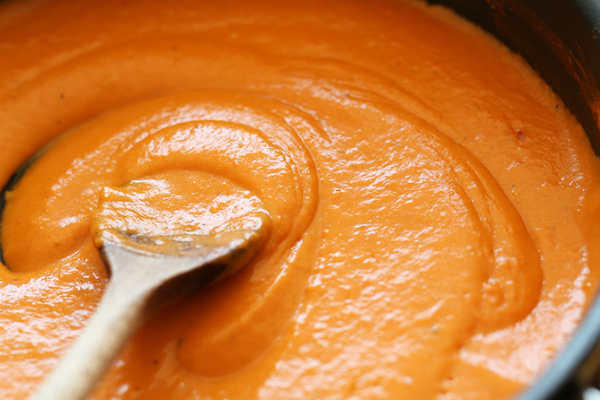 Anything to Add? Leave a Comment!