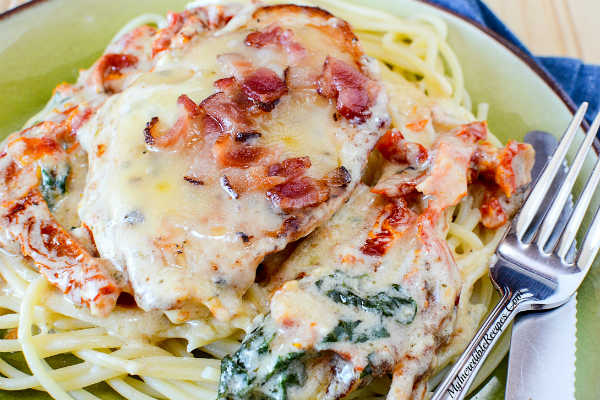 Smothered Tuscan Garlic Chicken Recipe!
In the mood for Italian food this weekend? I know that I am! You must make this Smothered Tuscan Garlic Chicken recipe! It is both delicious and easy to make. My family likes this chicken served over spaghetti noodles or gnocchi. Want to make this Italian dish as well? If so, here are the ingredients you'll need:
1 lb boneless skinless chicken breasts, sliced thin
3 Tablespoon Olive Oil
6 Slices of Thick Cut Bacon, Cooked and Chopped
4-6 Slices of Deli Sliced Mozzarella Cheese
1 Cup Heavy Cream
1/2 Teaspoon of Black Pepper
1/2 Cup Chicken Broth
1 Teaspoon Garlic Powder
1 Teaspoon Fresh Parsley
3/4 Cup Freshly Grated Parmesan Cheese
1 Cup Fresh Spinach
1/2 Cup Sun Dried Tomatoes
For additional directions on making this garlic chicken, be sure to visit the My Incredible Recipes Webpage. Let us know what you thought of this recipe in the comment section below, because we love to hear from our readers.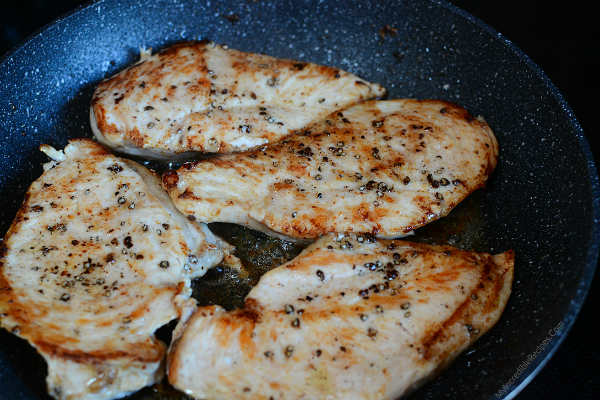 Anything to Add? Leave a Comment!