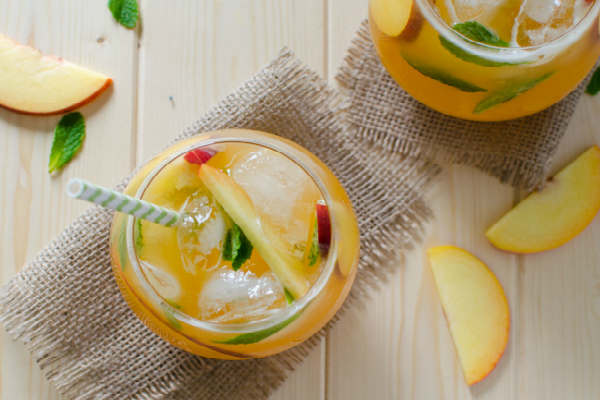 Peach Lemonade Recipe!
Want a refreshing drink that your family will enjoy during these hot summer months? If so, then you must make this Homemade Peach Lemonade drink. I absolutely love lemonade and all things peach, so this was a big hit for me and my family. If you'd like to make this as well, then pick up these ingredients:
3 fresh peaches seeded
¾ cup lemon juice
½ cup agave
5 cup drinking water
2 tbsp loosely packed mint leaves
For additional directions on how to make this recipe, be sure to visit the Watch What You Eat Webpage for more details. Let us know what you thought of this recipe, we love to hear from our readers.
Anything to Add? Leave a Comment!