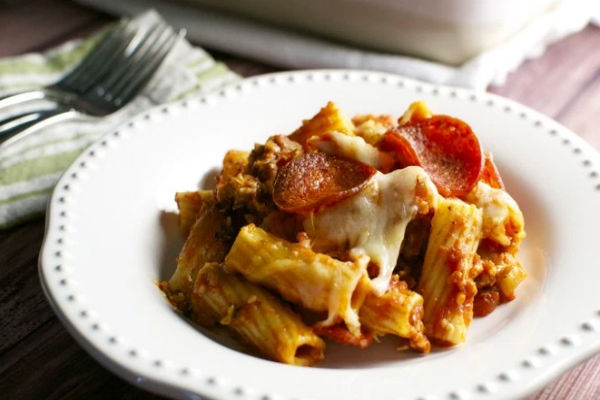 Meat Lovers Pizza Casserole Recipe!
Want a new take on pizza for dinner tonight? If so, try this Meat Lovers Pizza Casserole recipe! My kids love eating pizza and this looks like a great alternative. Plus, this looks both fast and inexpensive to make. Want to make this new dish? If so, be sure to pick up the following ingredients:
2 jars of Traditional Pasta Sauce
1 pound Italian sausage
2 teaspoons minced garlic
1 box rigatoni pasta
1 bag shredded mozzarella cheese
1 bag pepperoni
2 tablespoons Olive oil
PS: This dish can be easily changed. Just put your favorite ingredients you enjoy most (i.e. pineapple, Canadian bacon, onions, chicken, etc…) in the casserole.
For further instructions on assembling this recipe, be sure to visit the Stuck On Sweet Webpage. Let us know what you thought of this recipe in the comment section below, we'd love to know.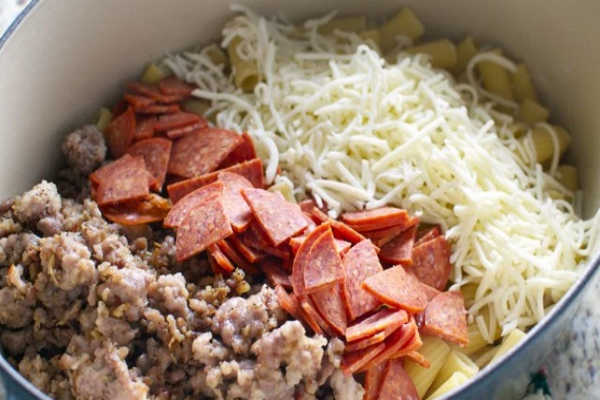 Anything to Add? Leave a Comment!