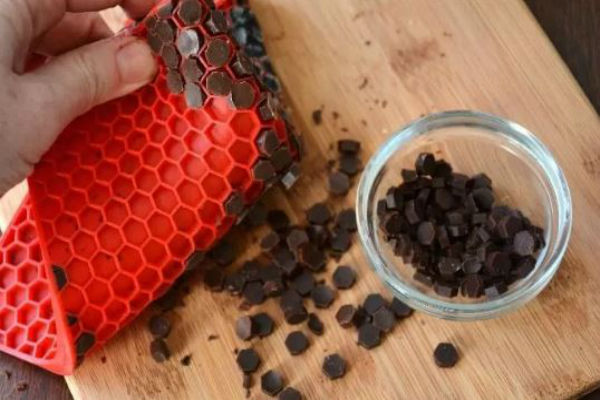 How To Make Your Own Chocolate Chips (Sugar, Soy, & Dairy FREE)!
Calling all dairy, sugar, or soy FREE bakers! I recently found a webpage that teaches you how to make your own chocolate chips. Buying these vegan chips can be expensive at grocery stores. So,why  make your own chocolate chips at home? If you'd like to make these chips yourself, be sure to have the following ingredients handy:
3 Tablespoons cacao butter (or use coconut oil)
6 Tablespoons cacao powder (or use cocoa powder)
2 Tablespoons maple sugar crystals, (or coconut sugar crystals, maple syrup, or a few drops of Stevia)
PS: I was able to find this chocolate chip mat at Amazon.com! You can buy this product there as well.
For additional directions on making these chocolate chips, be sure to visit the Forest and Fauna Webpage. Let us know what you thought of this recipe in the comment section below.
Anything to Add? Leave a Comment!