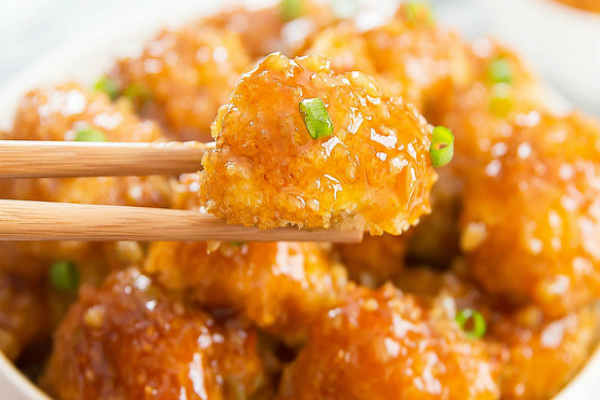 Honey Garlic Baked Cauliflower Recipe!
Are you a vegetarian or wanting to slim down? If so, be sure to check out this Honey Garlic Baked Cauliflower recipe! If you are trying to cut out chicken, then this dish is for you. I haven't made this recipe yet, but it looks absolutely delicious. Want to make this baked cauliflower as well? If so, be sure to pick up the following ingredients:
1 small head of cauliflower, cut into bite-sized florets
2 cups panko bread crumbs (Kikkoman brand preferred for even baking)
2 large eggs, whisked
for the sauce:
6 tbsp honey
4 garlic cloves, minced
1 tsp onion powder
6 tbsp water + 2 tsp cornstarch
1 1/2 tbsp low sodium soy sauce
1/2 tbsp sriracha sauce
For additional directions on making this recipe, be sure to visit the Kirbie Cravings Webpage for more details. Let us know what you thought of this dish in the comment section below.
Anything to Add? Leave a Comment!