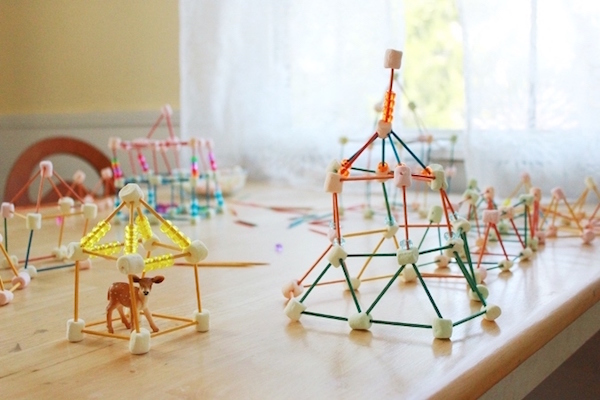 Hey Parents! Kids are getting ready to head back to school, but not before you hear one more "MOM I AM BORED!". Stop boredom in its tracks with this super fun and inexpensive DIY! You can can find all the materials need at your local dollar store or you pantry!
Materials:
*Bags of marshmallows
*Toothpicks
*Bead (optional)
Directions:
1. Open bag of marshmallows and divide toothpicks among kids.
2. Start building!
It is really that simple! You can give them ideas if you want like, build a square, or how high can you make it without falling! The options are endless! My son tends to eat more of the marshmallows that actually building with them, but it does keep them occupied for a while!
If you liked this fun and easy DIY then check out our others here! Let us know how much fun you had with these! We would love to see what kind of creations your kids come up with! Happy building!
Anything to Add? Leave a Comment!