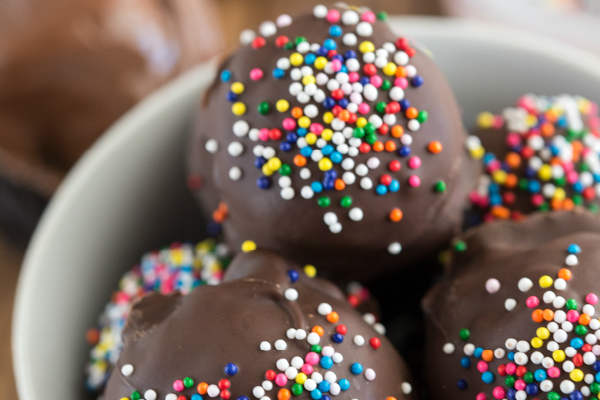 3-Ingredient Nutella Truffles Recipe!
I absolutely love recipes with few ingredients, as does my family! Plus, if this dish includes Nutella, then it is probably delicious. With the limited ingredients, these Nutella Truffles look relatively easy to make at home. Think so too? If so, you'll need to have these three ingredients:
20 Oreo cookies
5 tablespoons Nutella (or other chocolate spread)
6-8 ounces melting chocolate (such as Candiquik or almond bark)
Sprinkles, optional
For more directions on making this sweet treat, be sure to visit the Crazy For Crust Webpage! Let us know what you thought of these truffles in the comment section below, because we'd love to know.
Anything to Add? Leave a Comment!