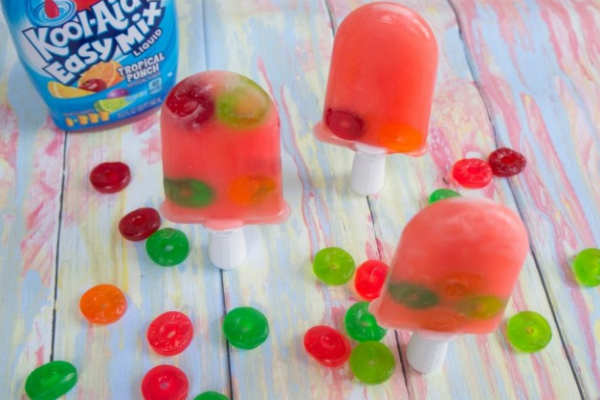 Quick Gummy Popsicles (Only 3 Ingredients)!
We have such a fun recipe to share with our readers today! Do you enjoy gummy candy? If so, you will need to try this Quick Gummy Popsicle Recipe! My kids will love this, as well as my husband. This would be perfect during those hot summer months, so be sure to make this treat. Plus, this is relatively inexpensive to make. Want to make this recipe as well? If so, you'll only need these three ingredients:
Circle Gummy candies
Kool-Aid Easy Mix Liquid
Cold water
Let us know if you'd enjoy making this recipe for yourself or your kids! I love sour gummy treats, so I'd make this fun recipe for myself as well. For additional directions on making these popsicles, be sure to visit the Mom's Take Webpage! 
Anything to Add? Leave a Comment!