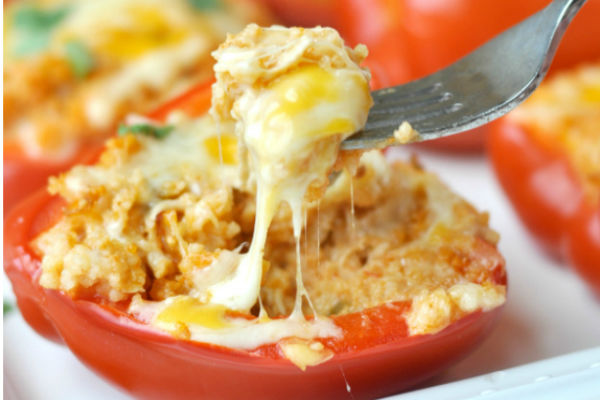 Cheesy Chicken Stuffed Peppers!
Are you trying to lose some weight during these summer months? If so, we have a new recipe for you! You must try these Cheesy Chicken Stuffed Peppers! If trying to lose those last few pounds, you can cut down on the amount of cheese. Don't these look delicious? If you'd like to make this dish too, be sure to pick up the following:
4 Large red peppers – halved lengthwise and seeded
2 cups prepared couscous
1½ cups cooked shredded chicken tenders
½ c salsa
1 tsp onion powder
2 tsp taco seasoning
2 cups Sargento shredded 4 cheese mexican cheese (divided)
½ cup sour cream
Optional
Cilantro to garnish
1 tsp hot sauce*
For more directions on making this recipe, be sure to visit the Get Creative Juice Webpage for more details. Let us know what you thought of this recipe in the comment section below. We'd love to hear your thoughts.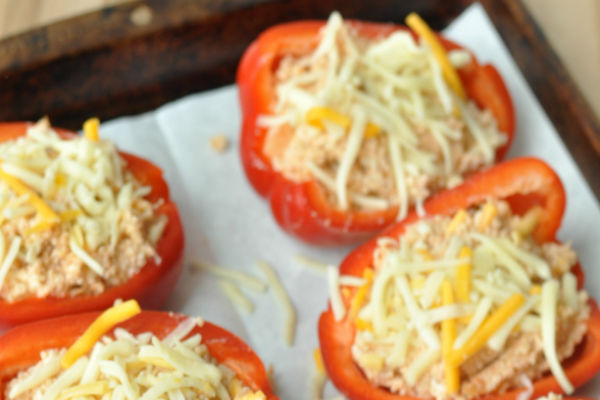 Anything to Add? Leave a Comment!