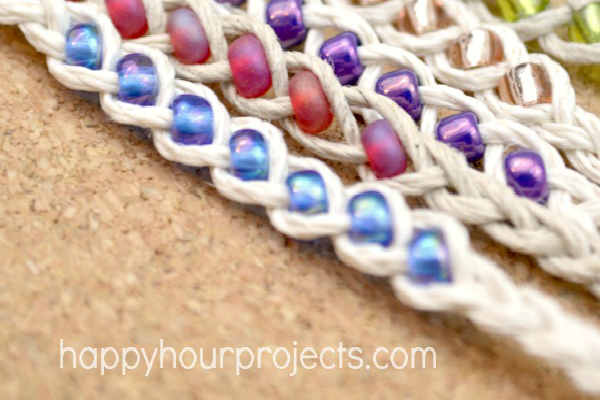 Wish Bracelets DIY Project!
Do you or your kids enjoy making jewelry at home? If so, we have a fun summer activity for your family! You can make these fun Wish Bracelets. Doesn't that sound fun? I plan on making these bracelets with my girls this Sunday afternoon. What about you? If you'd like to make this DIY project as well, be sure to have the following supplies:
Hemp Twine or Cord
Seven Beads With Large Hole
Scissors
PS: I've found these materials at my local Hobby lobby shop and spent less than $5.
For further directions on making these Wish Bracelets, be sure to visit the Happy Hour Projects Webpage! Have you made any of the other jewelry DIY posts? If so, let us know what you thought in the comment section below.
Anything to Add? Leave a Comment!