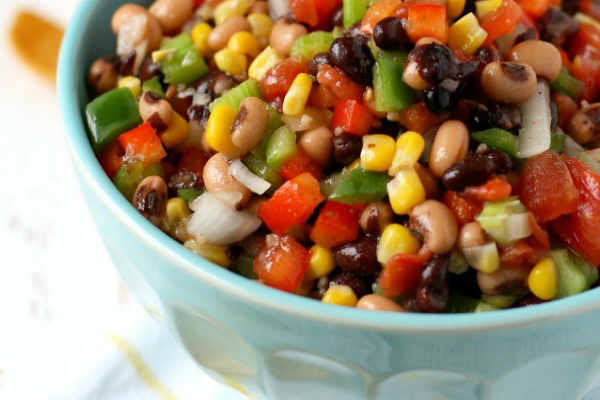 Texas Cavair Dip Recipe!
Plan on going to a party or special event? If so, what dish will you be bringing? I'd bring this Texas Caviar dip, because it delicious and different! This dip has spicy tomatoes and Italian dressing. Doesn't that sound yummy? If so, here are the ingredients you'll need to make this recipe:
½ cup sweet onion, chopped
1 green bell pepper, chopped
1 red bell pepper, chopped
2 celery stalks, chopped
1 15 ounce can black eyed peas, drained and rinsed
1 15 ounce can black beans, drained and rinsed
1 can Rotel tomatoes (mild or hot, your choice), drained
1 cup corn kernels, drained
1¼ cups zesty Italian dressing
corn chips for serving
For additional directions on making this recipe, be sure to visit the Pretty Bee Webpage for more details. Let us know what you thought of this recipe, we love to hear from our readers.
Anything to Add? Leave a Comment!