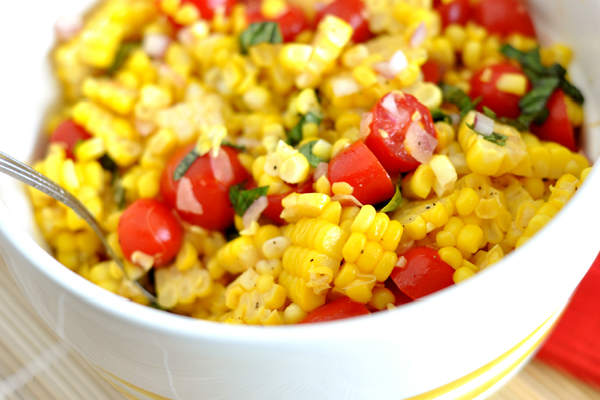 Summer Corn Salad Recipe!
Looking for a fresh and delicious recipe during these summer months! If so, why not try this Summer Corn Salad Recipe? I have not yet tried this dish myself, but I love fresh corn and tomatoes. Plus, corn is so inexpensive right now! If you'd like to make this salad, be sure to pick up the following items:
6 ears of corn, shucked
1/2 cup finely diced red onion
1 cup cherry tomatoes, sliced in half
3 tablespoons cider or red wine vinegar
3 tablespoons extra-virgin olive oil
1/2 teaspoon kosher salt
1/2 teaspoon freshly ground black pepper
1/2 cup julienned/chiffonaded fresh basil leaves
Have you tried a recipe similar to this before? If so, let us know what you thought in the comment section below. For further instruction on making this summer treat, be sure to visit Mel's Kitchen Cafe Webpage!
Anything to Add? Leave a Comment!