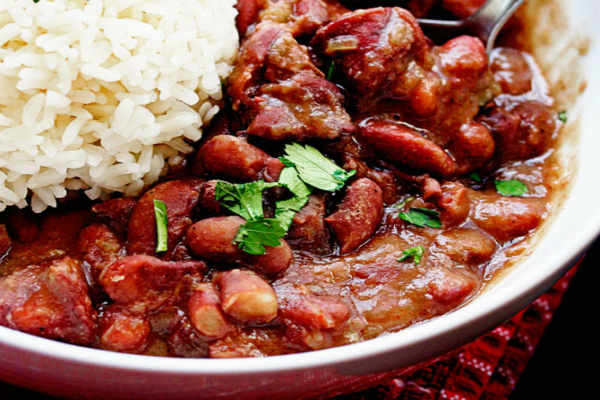 Cajun Red Beans & Rice Recipe!
Want to make a cajun dish for dinner tonight? If so, you must try this tasty Cajun Red Beans & Rice meal! I have not had many recipes like this before, regardless, I was very impressed. Therefore, I just had to share this dish idea with our readers. If your family would enjoy this, be sure to pick up these ingredients:
2 tablespoons olive oil
1 cup chopped onions
½ cup chopped celery
½ cup chopped bell peppers
3 chicken andouille sausage links, cut into small pieces
1 tablespoon minced garlic
2 cups chicken stock
5 cups water
1 tablespoon Worcestershire sauce
1 tablespoon hot sauce
2 teaspoons creole seasoning
1 pound bag of dried red beans (already soaked overnight and drained)
Salt and pepper to taste
Cooked rice to serve with beans
For additional directions on making this cajun style recipe, head on over to the Grandbaby Cakes Webpage for more details. Let us know what you thought of this dish, we'd love to hear from you in the comments below.
Anything to Add? Leave a Comment!