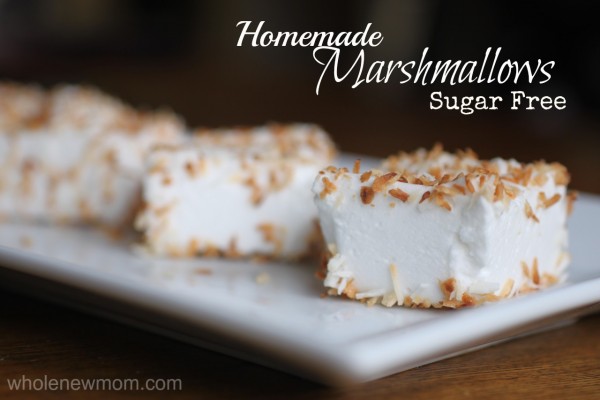 Sugar Free Homemade Marshmallows Recipe!
Are you diabetic or just want to cut out sugar? If so, this is the recipe for you. I've recently made these Sugar Free Homemade Marshmallows and my family enjoyed them. My kids did not even notice the lack of sugar, which was great! If you'd like to make this as well, be sure to pick up the following ingredients:
2 tablespoons gelatin
½ cup cold water
1½ cup of granulated sweetener per your dietary needs.
½ cup hot water
½ cup liquid sweetener (I used vegetable glycerin)
2 teaspoons vanilla extract
Let us know what you thought of this recipe in the comments below. What recipes have you enjoyed so far that we've shared? For additional directions on making these marshmallows, be sure to visit the Whole New Mom Webpage.
Anything to Add? Leave a Comment!