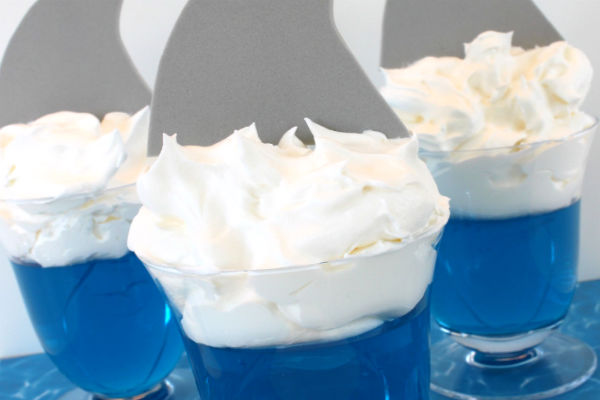 Shark Fin Jello Cups! Perfect After Visiting The Aquarium!
Are you planning on taking your kids to the aquarium/ Sea World this summer? If so, why not make a themed treat to accompany the fun? Be sure to try these Shark Fin Jello Cups! These jello cups look relatively easy and inexpensive to make! Plus, my kids will love to make this project! I love finding these DIY themed treats. Here is what you will need to make this treat at home:
Blue Jell-O
Whip Topping
Plastic Cups
Gray Foam
Spoons
Glue
PS: I've had success finding plastic cups, spoons, and glue at my local Dollar Tree. This may help lower the cost of your project.  Keep in mind that merchandise can vary from store to store.
Let us know what you thought about this DIY project in the comments below! For additional directions on how to make these Shark Fin Jello Cups, be sure to visit the Oh My Creative Webpage.
Anything to Add? Leave a Comment!