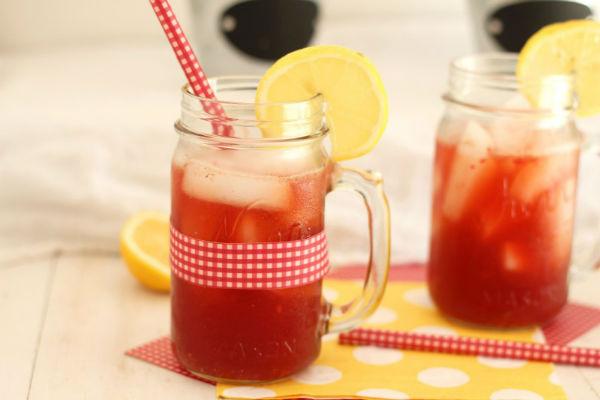 Raspberry Lemonade Iced Tea Recipe!
Need a new and refreshing drink this summer? If so, then you must try this Raspberry Lemonade Iced Tea recipe. I have not yet made this tasty beverage myself, but it looks delicious. Plus, I love raspberry lemonade! If you'd like to make this too, be sure to pick up the following:
6 raspberry teabags
¾ cup organic sugar
2 oz can frozen organic lemonade concentrate
1 cup frozen raspberries
water
1 lemon
½ cup fresh raspberries
For additional directions on making this drink, be sure to visit the Gather For Bread Webpage for more details. Let us know what you thought of this drink, we'd love to know your opinions on the comments below.
Anything to Add? Leave a Comment!