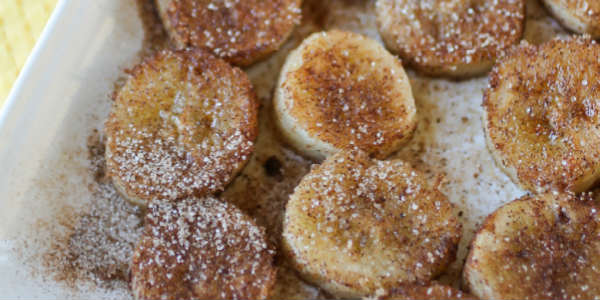 Pan Fried Cinnamon Bananas!
Want an interesting take on a sweet treat? If so, be sure to make these Pan Fried Cinnamon Bananas! I recently made these for my family last weekend and my kids gobbled them up. Plus, you do not need many ingredients. Want to make this as well? Here's what you'll need:
2 slightly overripe bananas
2 tablespoons sugar
1 teaspoon cinnamon
¼ teaspoon nutmeg
Olive oil spray
For additional directions on making this treat, be sure to visit the Dizzy Busy and Hungry Webpage! Let us know what you've been making in the kitchen in the comments below. We love to hear from our readers.
Anything to Add? Leave a Comment!