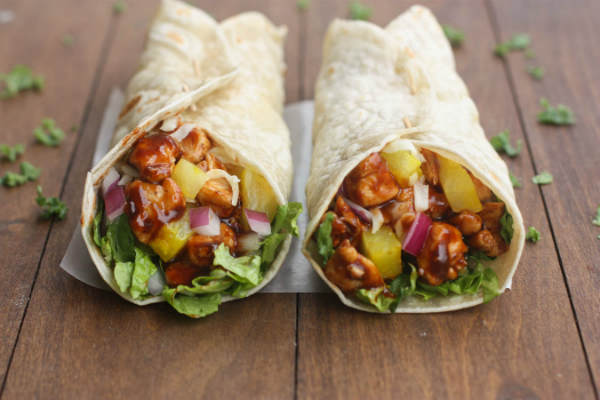 Hawaiian BBQ Chicken Wraps Recipe!
Want an idea for lunch this week? If so, be sure to try this Hawaiian BBQ Chicken Wraps recipe! I have yet to make this, however, I love both BBQ and all things Hawaiian. So, I bet this wrap is absolutely delicious. If you plan on making this like me, then be sure to pick up the following:
1 Tbsp olive oil
2 boneless, skinless chicken breasts, cut into bite-size pieces
salt and pepper
1/2 cup barbecue sauce
1/2 cup shredded mozzarella cheese
2/3 cup chopped pineapple, fresh or canned
1/4 of a red onion, chopped
1 romaine heart, chopped
1/4 cup fresh chopped cilantro
4-5 large wheat or white tortillas
For additional directions on how to make this recipe, be sure to visit the Tastes Better From Scratch Webpage. Let us know what you thought of this recipe, we love to hear from our readers.
Anything to Add? Leave a Comment!