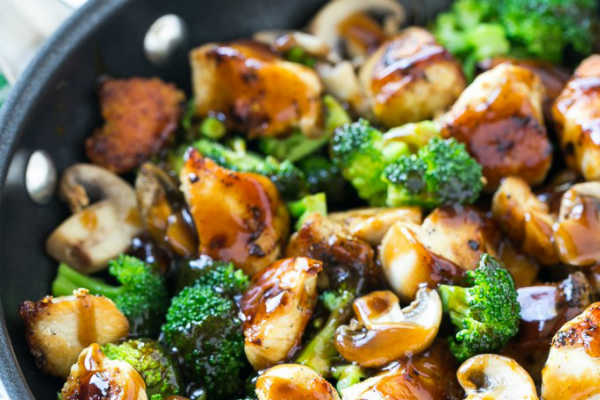 Chicken And Broccoli Stir Fry Recipe!
Want a yummy recipe for dinner tonight? If so, you must try this chicken and broccoli stir fry dish. I made this stir fry recipe last weekend and my husband loved it! Want to make this yummy dinner yourself? If so, be sure to pick up the following ingredients:
1 pound boneless skinless chicken breast, cut into 1 inch pieces
1 tablespoon + 1 teaspoon vegetable oil
2 cups small broccoli florets
1 cup sliced mushrooms (if you don't like mushrooms you can add more broccoli instead)
2 teaspoons minced fresh ginger
1 teaspoon minced garlic
¼ cup oyster sauce
¼ cup low sodium chicken broth or water
1 teaspoon sugar
2 teaspoons toasted sesame oil
1 teaspoon soy sauce
1 teaspoon cornstarch
salt and pepper to taste
For additional directions on how to make this recipe, be sure to visit the Dinner At the Zoo Webpage! Let us know what you thought about this recipe in the comments below. We love to hear from our readers.
Anything to Add? Leave a Comment!