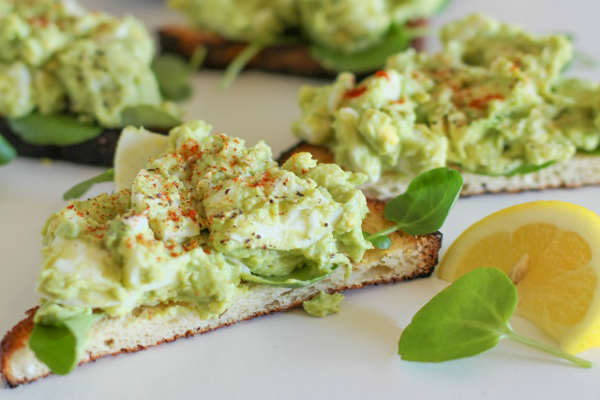 Avocado Egg Salad Recipe! Mayo Free!
Trying to cut out Mayo and other fatty foods from your diet? If so, be try to make this Avocado Egg Salad recipe. I have yet to try this, but it looks delicious. Plus, I absolutely love eating avocados. This would be a great lunch dish, so be sure to make it and let us know what you thought. Here is what you'll need:
6 eggs, hard boiled
1-½ ripe avocados, peeled and mashed
1-1/2 tablespoon fresh lemon juice (or lime juice)
½ teaspoon fine sea salt, or to taste
For additional directions on how to make this recipe, be sure to visit the Roasted Root Webpage for more. Let us know how your recipe turned out in the comments below. We love to hear from our readers.
Anything to Add? Leave a Comment!