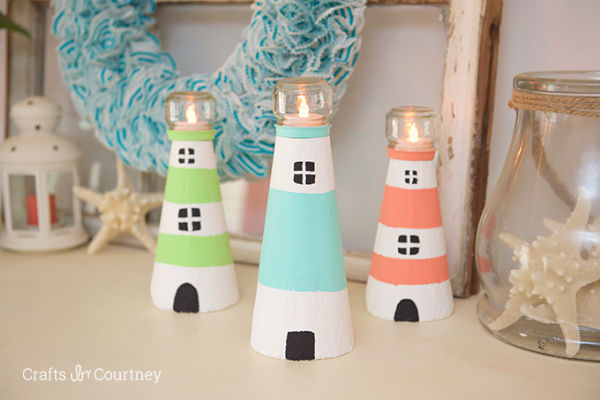 Summer Foam Lighthouse DIY!
I recently found such a cute DIY project! You can make your own mini lighthouse craft! My kids would have so much fun making this craft, especially after visiting one this upcoming summer. Want to make this with your own kids? If so, you will need the following:
Rubber Bands
Empty Baby Food Jars
Foam Cones
Paint Brush
Smooth Finish
Hobby Paint
Tacky Glue
Battery Switch Candles
PS: I've recently had luck finding these battery switch candles at my local Dollar Tree store. If you can find them, you'll save even more money.
How did your DIY craft turn out? What other DIY activities have you done lately?  Let us know, we love to hear from our readers. For additional directions on how to make this project, be sure to visit the Crafts By Courtney Webpage!
Anything to Add? Leave a Comment!