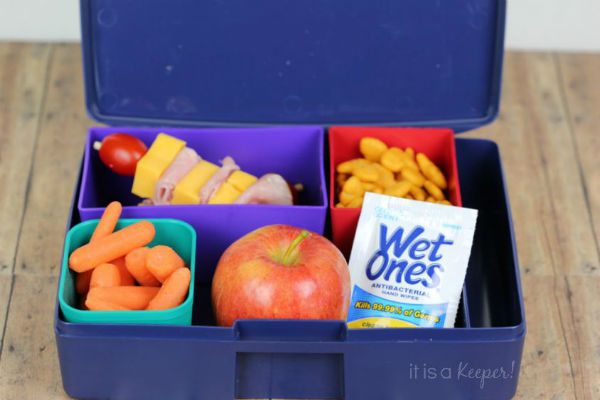 Lunch Box Kabobs! Great for Cutting Out Carbs!
Want a different take on a sandwich for lunch? If so, you need to try these lunchbox kabobs. This is perfect if you are trying to cut out carbs on a diet. Plus, they are so easy to make! I've made this recipe for my husband and kids, numerous times. Want to try this yourself? Here are some possible combinations:
Turkey and Cooper cheese with cucumbers
Salami and provolone with bell peppers
Chicken and Monterey Jack cheese with pickles
Roast beef and Swiss with olives
Will you do this DIY yourself? If so, let us know in the comments below! We love to hear from our readers. For more information on making this recipe, be sure to visit the It Is A Keeper Webpage!
Anything to Add? Leave a Comment!