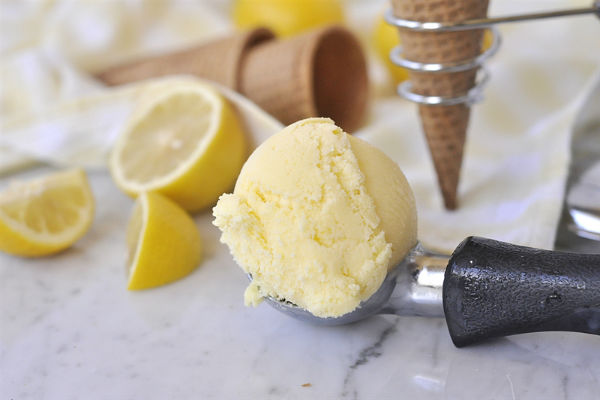 Lemonade Ice Cream Recipe!
Want a sweet treat for the upcoming warm summer months? If so, you'll definitely want to make this Lemonade Ice Cream! Doesn't that sound like an amazing recipe?! I would love to make this treat within the next month. Keep in mind that you will need a ice cream maker for this recipe, like this Cuisinart machine. You will need the following ingredients:
3 C whole milk
6 egg yolks
2/3 C granulated sugar
1 tsp lemon extract
zest of 3 lemons
2 Tbsp fresh lemon juice
1/3 C undiluted frozen lemonade concentrate
For directions on how to make this treat, be sure to visit the I Heart Naptine Webpage! Let us know what you thought of this recipe in the comments below and if you've made one similar. I cannot wait to make this recipe sometime soon. What about you?
Anything to Add? Leave a Comment!