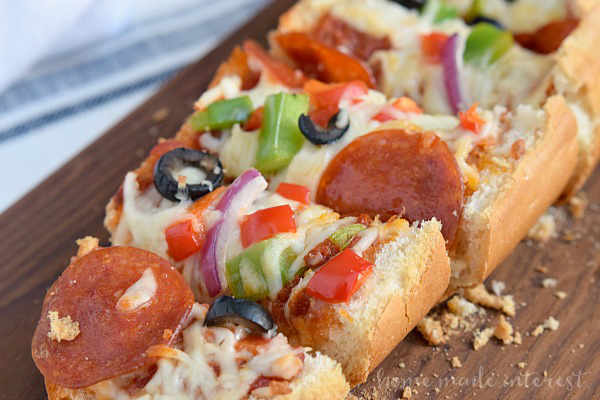 French Bread Pizza Sticks Recipe! So Simple!
In a hurry for dinner and do not want to eat out? If so, you have to make this French Bread Pizza Stick recipe! This is so simple, yet delicious. Plus, you can purchase french bread for under $2 at your local grocery store. So, this recipe is pretty thrifty, as well as tasty. Isn't that great? Here is what you'll need for this recipe:
1 loaf French bread
½ – 1 cup of Tomato Sauce
2 – 3 c Mozzarella cheese, shredded
Any toppings you like on your pizza!
For directions on how to make your own French Bread Pizza Sticks, visit the Home Made Interest Webpage! Let us know what you thought of this recipe and if you've made one similar. We love to hear from the success of our readers. Again, feel free to share your comments below.
Anything to Add? Leave a Comment!