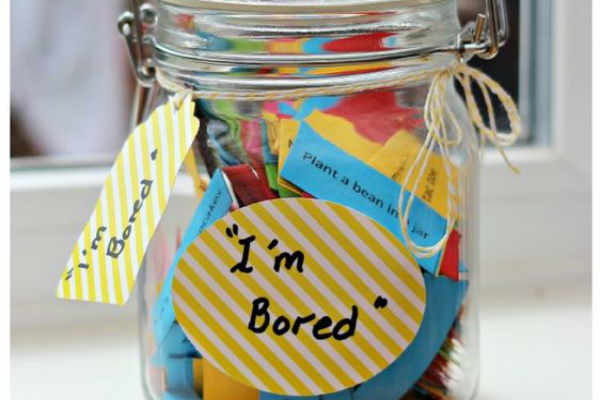 Bored Activity Jar For Your Family!
Do your kids constantly tell you that they're bored on the weekends or during the summer? If so, then you can re-purpose an older mason jar or other glass container and fill it with fun ideas! I know that I need to make one of these for my own children. Plus, I can fill it with inexpensive activities to keep money in the wallet. Check out a few of these ideas below:
1. Go to a Museum
2. Have a Race
3. Wash the Pots
4. Watch a TV program
5. Make Finger Puppets
6. Make a Treasure Map
7. Write a Poem
8. Make a Bird Feader
9. Run Down a Hill
10. Make Popcorn
Want to see how to make your own container, like the one pictured above? If so, visit the Mumin The Mad House Webpage! Let us know if you've done this project yourself and if your kids enjoyed it.
Anything to Add? Leave a Comment!