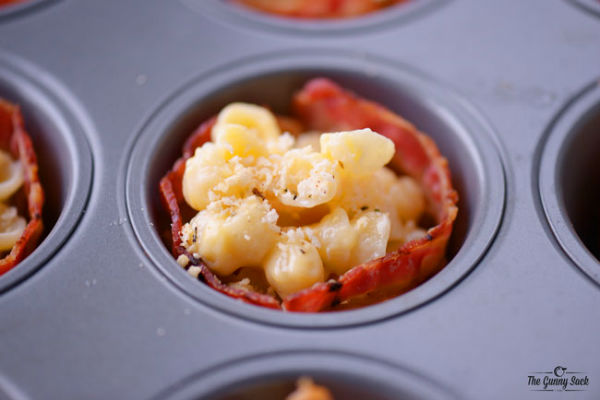 Bacon Mac and Cheese Bites! Little Bits of Heaven!
Do you enjoy bacon? If so, you'll absolutely love this Bacon Mac and Cheese Bites! My husband tried this last week and couldn't believe how easy they were to make! He loves bacon and I am glad because I found a recipe that he can make with our kids. Want to make this treat? If so, you'll need:
12 slices precooked bacon
1 box macaroni and cheese (shells or elbow noodles)
¼ cup milk
3 tbsp butter
1 cup finely shredded cheddar cheese
¼ cup Italian Panko breadcrumbs
What did you think of this recipe or have you made something similar before? If so, let us know! For additional directions on how to make this recipe, visit the Gunny Sack Website!
Anything to Add? Leave a Comment!