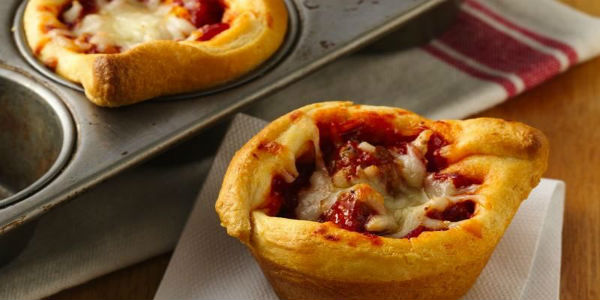 Pizza Cupcakes Recipe!
Hey guys, do you need a fun recipe to make with your kids? Then bake some Pizza Cupcakes, because it's an easy Betty Crocker recipe without a huge mess. I have actually made these with my children and they are very inexpensive and fast! So, do not miss out on this delicious recipe that is family friend. You'll need:
1 can (8 oz) Pillsbury refrigerated crescent dinner rolls
½ cup Muir Glen organic pizza sauce
¼ cup mini pepperoni slices
¼ lb mild Italian sausage, cooked and drained
½ cup shredded mozzarella cheese (2 oz)
For additional details on how to make this easy dinner, click here!
Anything to Add? Leave a Comment!