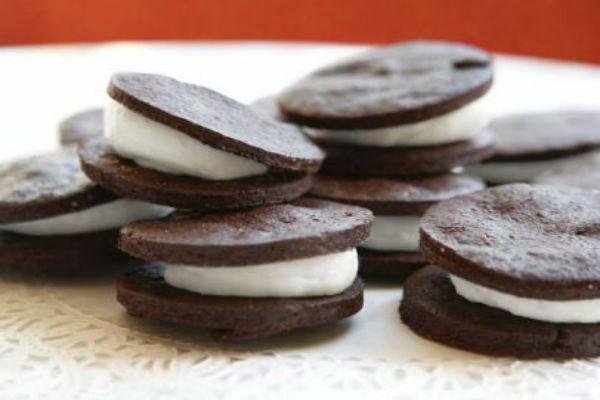 Homemade 'Oreo' Cookies Recipe!
If you are like me, then nothing beats the taste of Oreo cookies and some milk! However, paying over $3.00 for cookies that won't last more than a few days can be troubling to your budget. If you want a different alternative to these cookies, then check out this recipe for homemade 'Oreo' Cookies. You'll need the following:
For the Dough:
1 1/3 cups Dutch-process cocoa powder
1 1/2 cups all-purpose flour, plus more for dusting
1/4 teaspoon salt
2 sticks unsalted butter, softened
2 cups granulated sugar
2 large eggs
1 teaspoon vanilla extract
For the Filling:
1 stick unsalted butter, softened
1/2 cup vegetable shortening
3 cups confectioners' sugar, sifted
1 teaspoon vanilla extract
Let us know what you thought of this recipe and how it turned out! We love to hear from our readers! For additional directions on how to make this sweet treat, click here!
Anything to Add? Leave a Comment!