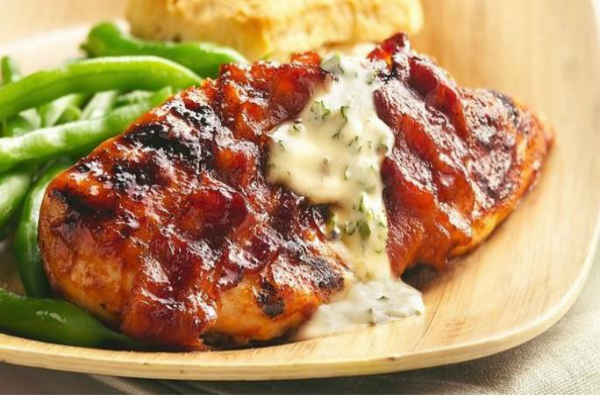 Bacon-Wrapped Grilled Chicken Recipe!
Want something yummy for dinner tonight or tomorrow? If so, you should make the yummy Double Barbecue Bacon-Wrapped Grilled Chicken recipe! I've made this with my family and they love it, especially my husband! With the spring weather, it is time to starting grilling! You'll need the following ingredients:
White Barbecue Sauce
1/4 cup mayonnaise or salad dressing
2 teaspoons lemon juice
1 teaspoon cider vinegar
2 teaspoons chopped parsley
1/4 to 1/2 teaspoon red pepper sauce
Bacon-Wrapped Chicken
4 boneless skinless chicken breasts
8 slices packaged precooked bacon
2 teaspoons barbecue seasoning
1/4 cup barbecue sauce
How did your dinner turn out? Let us know, we love to hear from our readers! For additional directions on how to make this recipe, click here!
Anything to Add? Leave a Comment!